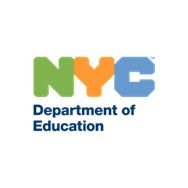 All Preschool Programs are center based in 4 locations in the Lower Manhattan community. Learning is facilitated in our classrooms by a team of educators, each lead teacher has Master's Degree and NYS Teaching Certification in Early Childhood Education.  The teachers plan a rich developmentally appropriate curriculum based on the interest and individual needs of the children.  Our learning is guided by Common Core Learning Standards to ensure all our preschooler enter kindergarten prepared to succeed. All preschool programs are monitored by the NYC Department of  Education.
Child Care
Hours of Operation: 8:00 am – 6:00 pm (full day/year round) .
The child care program serves children of working families and student parents. Funds are allocated through NYC DOE.
Head Start
Hours of Operation: 8:45 am to 4:00 pm (full day/ year round).
Head Start provides comprehensive early childhood education, health, nutrition, and parent involvement services to low-income children and families.  We work from a Two Generation approach providing education for children while engaging families in activity that leads to a path of upward mobility.  Family program opportunities include access to higher education, ESOL, financial planning for economic stability, employment opportunities and social capital for networking.
There is no cost to families for the Head Start program.
Pre-K for All
Hours of Operation: 9:00 am – 3:20 pm (full school day/school year).
Pre-K for all is a full-school day preschool program open to the community at large.
There is no cost to families for the Pre-K hours.  Families may select an extended day schedule for an additional cost determined based on household income.
** Preschool hours of operation may vary through the pandemic to maintain safe and healthy environments.